Our Flower & Gift Shop
Shop Now
Our Staff

Our staff are committed to providing support, compassion, information and direction as needed to all members of our community, their families and friends who are dealing with loss and grief.
Everden Rust Funeral Services - Kelowna
Everden Rust Funeral Services - Penticton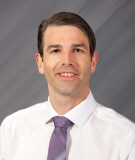 Jeff Everden
Funeral Director & Partner
jeff@everdenrust.com
Jeff completed high school at Penticton Secondary School in 1989 and earned a Bachelor's Degree from the University of Victoria in 1993. Jeff spent a number of years working in Vancouver 's downtown eastside as a mental health home-support worker with the Portland Hotel Society and St. James Community Service Society. Jeff returned to Penticton to learn the family business in 2001. In 2003, He graduated with honors from the Western School of Funeral Service as a licensed Funeral Director and Embalmer. Jeff manages Everden Rust's Penticton location. Jeff is active in the community of Penticton as a board member of the Penticton United Church and with Pathways Addiction Resource Society. Jeff is married to wife, Sandra and they live in Penticton.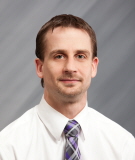 Tran Reinders
Funeral Director / Embalmer
tran@everdenrust.com
Tran was born in Richmond, British Columbia and his family moved to Penticton in 1990. After graduating from Penticton High School in 2000 Tran moved back to the coast and worked as a shipper and receiver in the motorcycle parts industry. In 2003 he began working alongside Jonathon Everden for the Vancouver Coroner's Service. After several years Tran relocated to Red Deer, Alberta,( the hometown of his long-time girlfriend). In 2009 he entered funeral service as an attendant with Eventide Funeral Chapels. Tran graduated from Mount Royal University in Calgary with his Embalmers license in 2012. Upon being licensed, Tran was looking to settle out west and accepted a position with Everden Rust Funeral Services in Penticton where he went back to school and earned his B.C. Funeral Director's & Embalmer's License in 2014. Tran, his spouse Becky and their son, Layne currently live in Penticton, where he works with Everden Rust.
Everden Rust Funeral Services - West Kelowna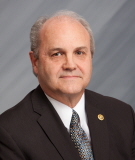 Bill Everden
Founder & Funeral Director
bill@everdenrust.com
As founder of Everden Rust, Bill has over 45 years experience in funeral service. Since moving his family to Penticton in 1987, Bill has been very active in the community of Penticton. He has served as: local coordinator for the B.C. Special Olympics; President of: the Penticton Kiwanis and Skaha Rotary Clubs; Chairman of the Penticton United Church Board; board member of the Community Resources Society; member of the Allocations Committee of the United Way; Vice Chairman of the Pathways Addiction Resource Society Board; Chairman and board member of the Penticton Hospice Society. Bill lives in West Kelowna with his wife June and together they have three sons Jeff, Jason, and Jonathon, who are all licensed funeral directors under the firm. Bill retired in 2012 and now helps out when needed on an "on-call" basis.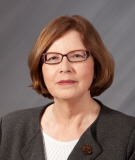 June Everden
Office Manager
june@everdenrust.com
While attending Business College in Belleville, Ontario, June and Bill began dating. They continued their friendship in Toronto and started their careers. June's first job was a secretarial position at Weston Bakeries the Head Office in downtown Toronto. June and Bill Everden were married in 1970. The following year they started their family.

Over the years, June has worked as medical secretary for general practitioners, oncologists and Human Resources Assistant at Westpark Hospital in Weston, Ontario. In the Okanagan, June spent ten years working for the Interior Health Authority in various capacities. Since 2003 June has worked with her family as Office Manager for the Penticton Everden Rust facility and she also helps out at the Kelowna facility as needed. June lives in West Kelowna with husband Bill. They have three sons Jeff, Jason, and Jonathon, who are all licensed funeral directors under the firm.